---
DAVID GOUYGOU
Co-Founder and Director
With a dynamic personality that matches his creativity and artistic style, David is widely considered as one of the leading stylists in Hong Kong. Born in France, he credits his career choice to a cousin who guided his early training that ultimately took him to Paris at age 18. There, he worked under the tutelage of renowned stylist Jacques Moisant from whom David observed and learned the importance of "artistry" in his craft. Having worked at both flagship salons of Jacques Moisant and equally renowned Lucie Saint Clair, his experience in Paris encompassed salon work as well as creations for the fashion runways.
From Jacques Dessange in Paris, he ventured to the Dessange Taipei in 1994 thus marking his move to Asia. In 1996, he joined the new Dessange team in Hong Kong. Since then, he has cultivated a loyal clientele while at the creative helm at the prestigious IL COLPO Grand Hyatt Hong Kong.
He balances his time between hair coloring and styling, a rare talent to excel in both. In fact, his work is regarded as extremely versatile not only in the salon environment but equally in his editorial work too. His clientele during the course of his career to date has included the likes of Naomi Campbell, Lauren Hutton, Claudia Cardinale, Sophie Marceau, as well as many Hong Kong luminaries.
ROLAND BOUTIN
Co-Founder and Director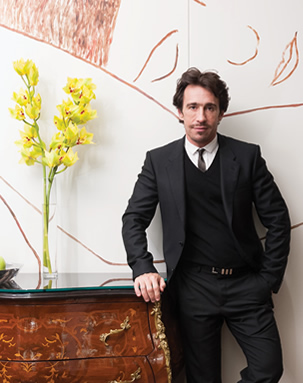 Developing an interest in hairdressing came naturally to Roland – whose family ran a successful salon in Southern France, but it was his formal training with Vidal Sassoon London and Jacques Dessange Paris that solidified his passion. Working alongside prominent names like Lucie Saint Clair, Jacques Dessange and Jean Francois Lazartigue, he quickly earned his place among the top stylists in Paris. During his time at Dessange, he worked as a trainer at the Dessange Academy Paris as well in the flagship salon.
In 1996, he fulfilled a dream to move to Asia when he joined the team at the newly opened Dessange Hong Kong. Since 2003, he has continued to build a cosmopolitan clientele as Director at the reputable Il Colpo Group. Now, as co-founder of BRUNEBLONDE, another dream has become a reality – the establishment of a salon designed to be a hub of talent in the heart of Hong Kong.
Roland's editorial work has been featured in publications such as ELLE, Marie-Claire, Harper's Bazaar USA, and HK Tatler. He has had the pleasure of having worked with a number of high-profile clients including Celine Dion, Nicky Tailor, Princess Mathilde of Belgium, and Steve Wynn.
JOE CHUNG
Stylist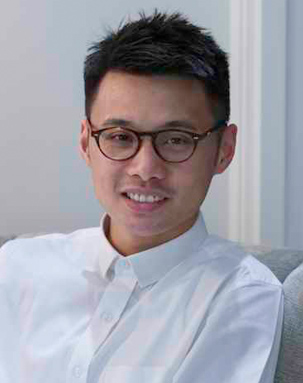 Passionate in the art of hair styling, Joe received formal education and training from L'Oreal in Japan and Vidal Sassoon in London. Professionally, he has more than 7 years of experience in Hong Kong where he put his skills to practice. He also played an integral role in the styling for Hong Kong singing sensation Aaron Kwok, Jacky Cheung and actor Tony Leung.
Joe is a firm believer in the importance of mental and physical equilibrium. He finds his inspiration and motivation through art - music, films and reading about fashion.
RAYNE YIP
Stylist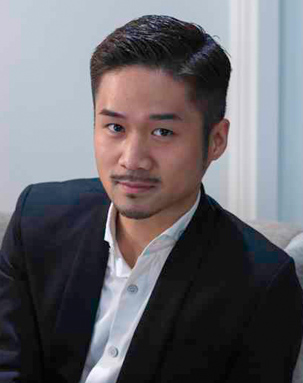 With 6 years of professional experience in Hong Kong, Rayne already made his mark in the hair beauty industry. His attention to detail and style pays tribute to having extensive experience in fashion shows for luxury brands namely Chanel, Bottega Veneta, Gucci, and Cartier. Rayne's editorial work has been featured in ELLE, Marie-Claire, and Cosmopolitan Magazine. He also worked with prominent male singers namely Eason Chan, Aaron Kwok, Jacky Cheung, and for actor Ron Ng.
Rayne balances his professional life with simple activities such as watching movies, taking his bike for a ride, or a game of badminton with family and friends. And whenever time allows, he enjoys travelling the world.
VAN CHAN
Stylist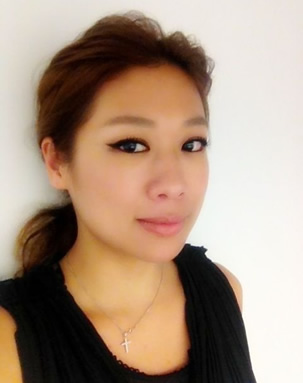 Van's creative styling and talent was developed organically through more than 13 years in the Hong Kong salon industry. Van's unique style complements well with the latest international hair trends while accommodating her client's needs. By having to frequently work with celebrities such as Sharon Chan, Kenneth Ma, and in the Miss Hong Kong Pageant series, she always raises her own benchmark.
Van's jovial and outgoing persona gives credence to an active and healthy life outside the salon.
AMY LEUNG
Manicurist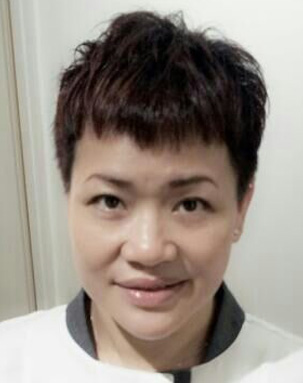 A Hong Kong native with three decades of experience, Amy Leung truly understands how to care for nails. As a professional manicurist, she has worked at numerous top beauty and hair salons. She specializes in all natural manicures/pedicures, soft and hard gel, and even nail-art. Amy's attention to detail and out-going personality have made her most referred and requested amongst clients.
Amy's talent in this industry is made easy through her interest in keeping updated on the latest social trends and beauty tips.
SHIRLEY YAM
Manicurist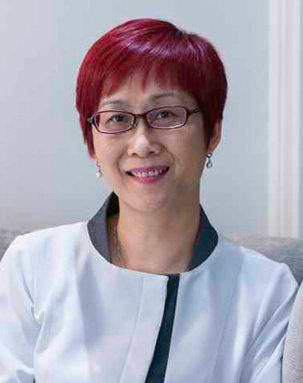 Shirley has over three decades of professional nail experience and has worked at various top hair-salons in Hong Kong. She specializes in all natural manicures/pedicures, soft and hard gel, and even eyebrow and lip threading. Dedicated and attentive to detail, customers are treated in the utmost care under Shirley's hands.
GEMINI LI
Stylist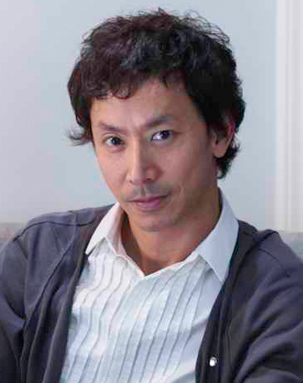 Gemini received formal training at the Toni & Guy Academy in London. With more than 15 years in the hair industry in Hong Kong, his portfolio of work has been seen on editorial such as Número Shanghai, The Week Shanghai, SCMP Post Magazine, Elle, Bazaar, Cosmopolitan, Hong Kong Tatler, and on the runway, namely for Dior, Gucci, Versace, and Chloe.
When he is away from the salon, Gemini loves to do anything that brings him inspiration for his craft – whether it's watching a movie, going to a concert, or keeping up with fashion. A healthy mind is best paired with a fit physique.
SUKI CHAN
Colorist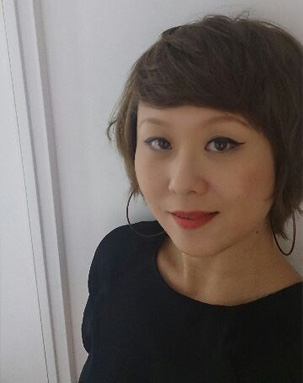 With almost 20 years of experience under her belt, Suki is known in Hong Kong as the color guru. She found her passion with color as a child in art class and pursued this interest as a career after formal training. As a professional Colorist, she enjoys mixing different hues to create her own, a talent only mastered by few. It is no wonder she took the challenge to become a Wella Educator. Her work has been recognized by actresses such as Christine Ng and Margaret Chung, singers Leon Lai and Andy Hui, and young beauties in the Miss Hong Kong Pageant.
BRAUD OLIVIER XAVIER
Stylist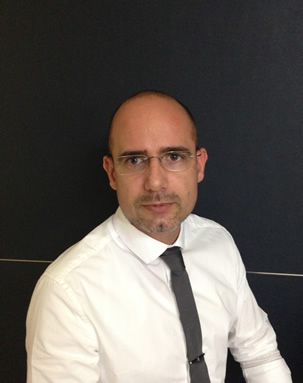 Braud Olivier Xavier was born in Paris, growing his sense of touch and artistic in celebrity stylist like PATRICK MILLANDE and JACQUES DESSANGE, join the international team at age 25 and since then have been working in amazing countries with different cultures like Moscow, Tunis, Istanbul and Hong Kong developing his understanding of fashion and beauty. He has been part of endless events from cat walk, editorial, TV show or even beauty contest.